Maths
Mathematics at Willesborough Junior School
At Willesborough Junior School, we are committed to providing high-quality teaching and learning of mathematics, providing a wealth of opportunities for all pupils. We aim to inspire children's curiosity of mathematics encouraging them to pose their own questions making connections between their understanding of the subject and real life circumstances. As a school, we believe that securing a strong attainment in mathematics provides children with a greater grounding in understanding the world around them, further granting them access to a great breadth of opportunities in later life.
Intent:
Children become fluent in the core areas of mathematics, through varied and frequent practice with increasingly complex problems over time.
Children can reason mathematically using mathematical language e.g. 'I know that… therefore…'
Children can solve problems by applying their mathematics to a variety of routine and non-routine problems with increasing confidence.
Children are given all relevant opportunities to apply their subject knowledge in foundation subjects to further develop and consolidate their mathematical fluency and reasoning skills.
Implementation:
The teaching and learning of mathematics is a fundamental element of the curriculum at Willesborough Junior School. Children are taught a lesson of maths daily with further opportunities given to engage with the subject in the foundation subjects where appropriate.
Throughout Key Stage 2, maths lessons follow the same structure to ensure consistency in learning. Maths lessons are comprised of the following:
Arithmetic 5-a-day starter
A modelled input with active participation from children.
Bronze, silver and gold tasks: Children have the opportunity to choose their own level of task with guidance from their teacher. Bronze, silver and gold provide a variety of opportunities for children to increase their fluency in a skill.
Platinum challenge: The platinum challenge gives children who are working at greater depth further opportunity to strengthen their understanding of a skill and solve problems of increasing complexity.
A clear focus on reasoning and problem solving. The second half of the lesson provides children with the opportunity to engage in reasoning and problem solving tasks, using the appropriate mathematical vocabulary.
Daily rehearsal and opportunities to practise and consolidate the teaching and learning of multiplication tables up to 12x12.
Impact
As a result of the carefully structured lessons and high quality teaching, we ensure that our learners make good or better progress in lessons and we aim to inspire them to have a love for maths.
Progression of Key Concepts in Calculation
Willesborough Schools Mathematics Curriculum Overview
Home Learning
During our school closure, our teaching staff pre-recorded lessons that the children could access at home.
Here are some examples of our pre-recorded maths lessons:
Multiplication Tables
At Willesborough Junior School, the teaching of times tables is at the heart of mathematics. A strong knowledge of multiplication and division facts up to 12x12 gives children a firm basis when working with number, lending itself across the mathematics curriculum. We believe that by incorporating a variety of interactive and engaging activities that children can achieve secures knowledge in Years 5, 6 and beyond.
Times tables are taught on a daily basis across the school, using a range of strategies. These include:
Games

Challenges

Chants – Active Times Tables

Songs

Times Tables Rock Stars
Times Tables Rock Stars
Times Tables Rock Stars is a tool which is used to supplement the teaching of times tables. In addition to the opportunities provided in school, all children should be using Times Tables Rock Stars as part of their home learning (3 times per week).
Times Tables Rock Stars is promoted every week in our celebration assembly. In these assemblies, battles are set up between classes and year groups for children to participate in. In addition, children are awarded in the following categories:
Fastest in each year group

Most coins earnt over seven days in each year group

Most improved in each group

Class battle winners
Please click below for our parent guide for further details.
Times Tables Rock Stars: Parent Guide
Home Learning Help:
Listed below are a selection of useful websites which may assist children in completing their home learning.
Willesborough Junior School's Multiplication Tables Progression Overview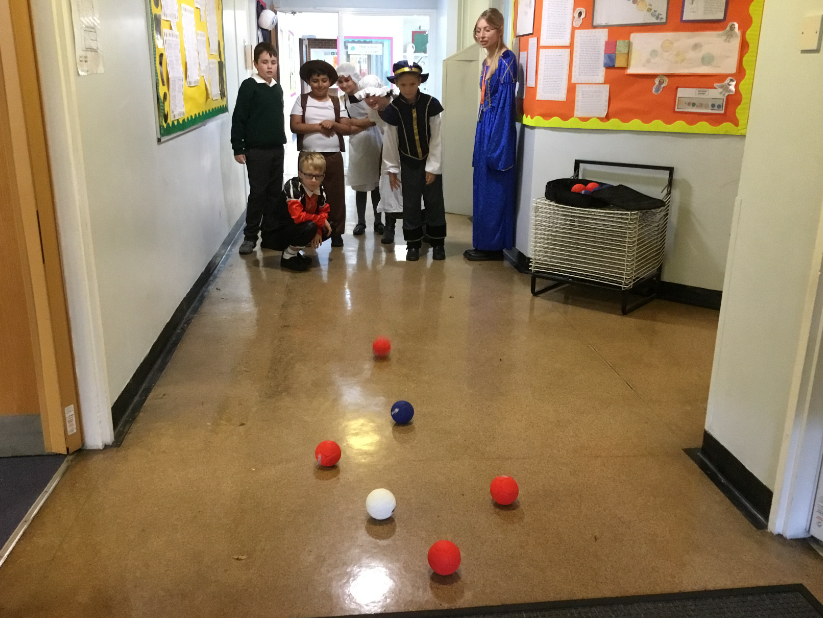 Our Maths Curriculum