Welcome to Year 6
Meet our Year 6 Team...
Below you will find short profiles about the grown-ups in our Year 6 classes.
Keller Class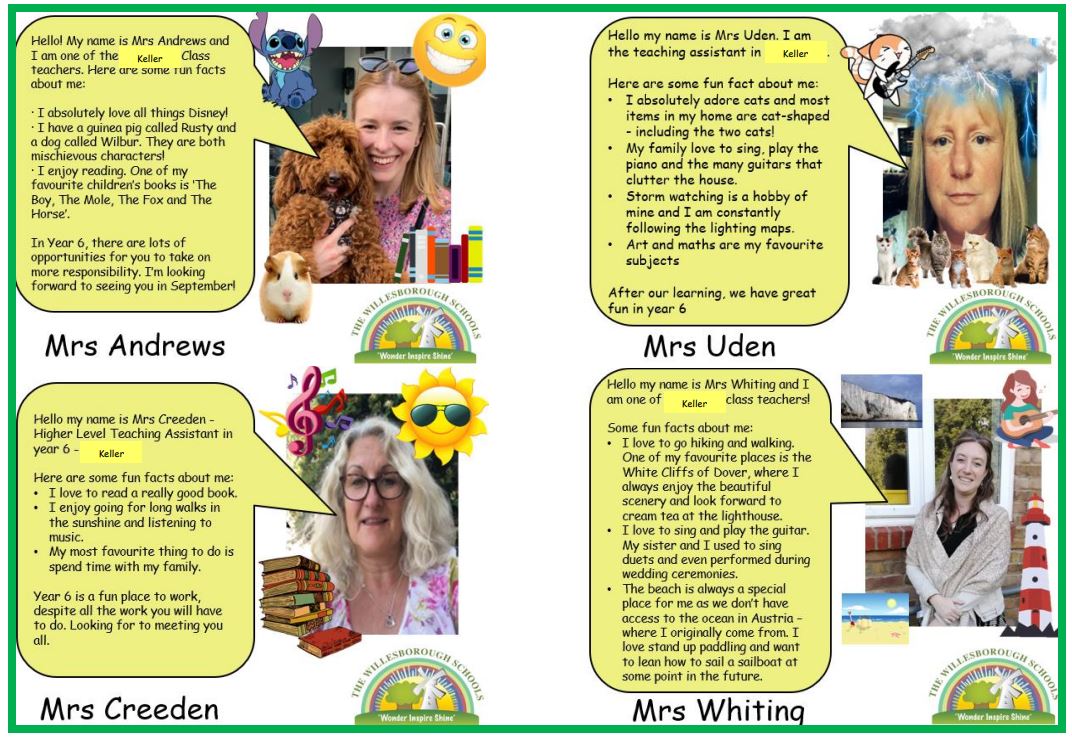 King Class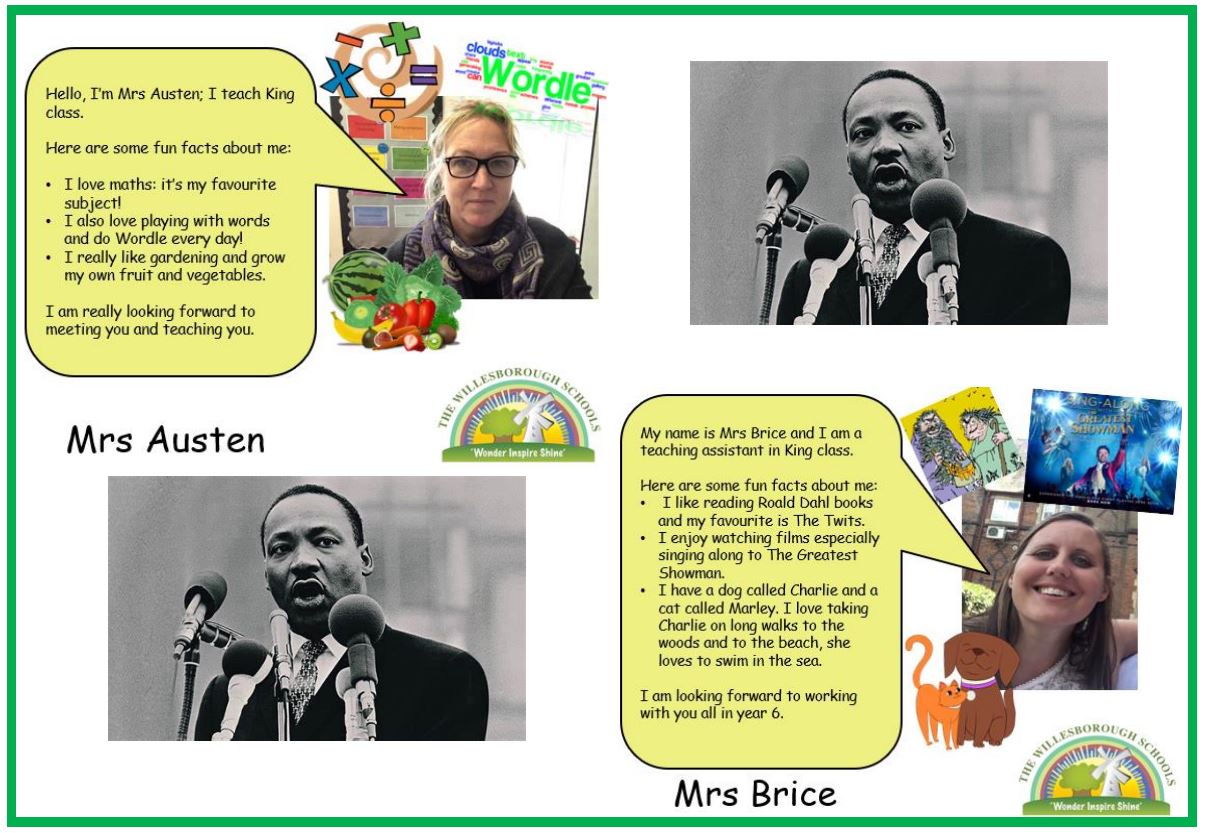 Rashford Class
Thunberg Class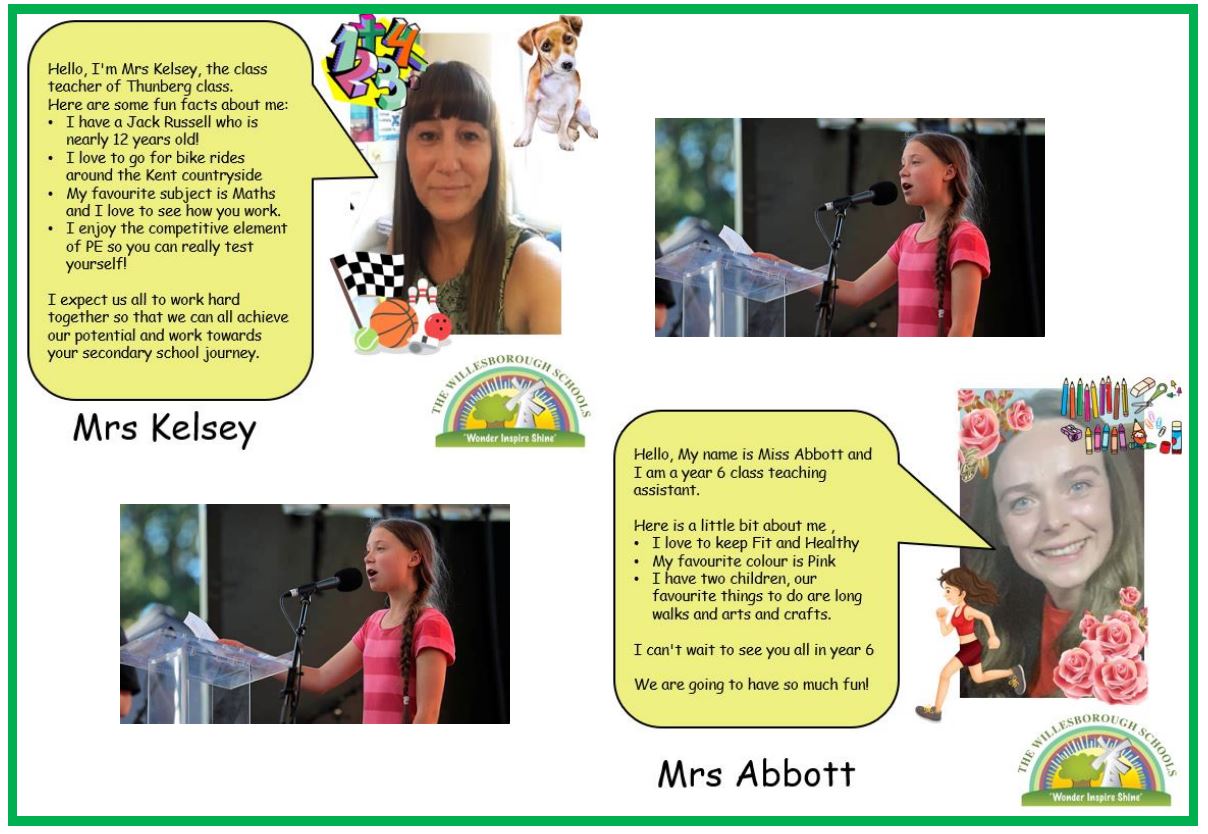 Year 6 Welcome Letter
Term 1 Topic Map
So far this term, the children have thoroughly enjoyed delving into the history of WW2. The children have been learning about life in the 1940s. To secure that knowledge, our English work has seen the children empathising with evacuation and imagining how it would have been to be evacuated at this time – writing in role. Our learning was further deepened by our first exciting trip of the year to Dover castle! The children visited the wartime tunnels, learning about Operation Dynamo. The underground tunnels, that were operational during the battle of Dunkirk, are still set up as they would have been during the second world war. This real-life experience deepened the children's learning further and is enhancing our learning back in the classroom!
In Science, the children have enjoyed learning about our key scientist: Charles Darwin. They have classified animals into groups and learnt new facts, such as: dolphins produce milk for their young as they are part of the mammal classification group!
Term 2 Topic Map
Our Core Texts
Year 5 & Year 6 Learning Cafe