Welcome to Year 5
Meet the team...
Below you will find short profiles about the grown-ups in our Year 5 classes.
Gates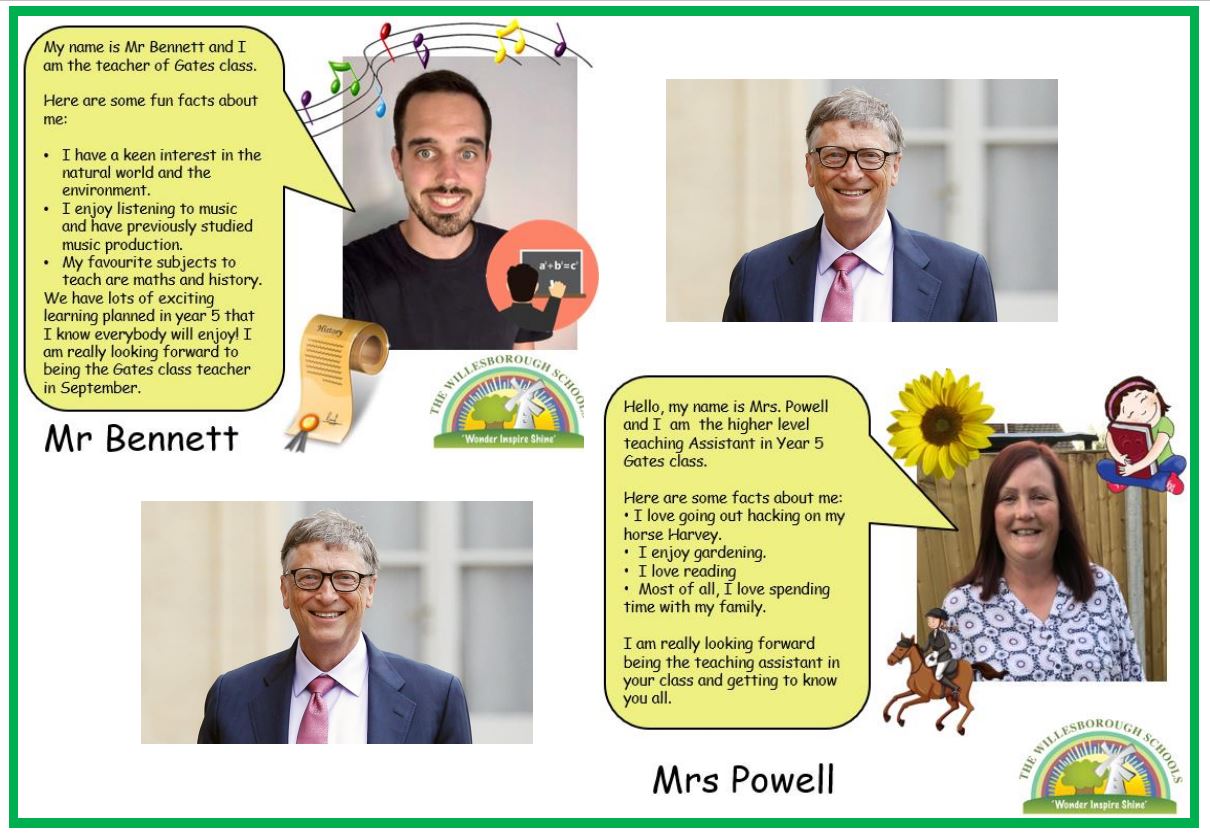 Earhart
Fitzgerald
Hawking
Year 5 Welcome Letter
Term 1 Topic Map
Year five have had a fantastic start to the term! During science, we have learnt the order of the planets in our solar system from the sun and analysed evidence for the Earth being spherical or flat. We have thought critically about why scientists from the past thought what they did eg. the Earth being the centre of the universe, and how modern evidence has changed our beliefs. We have enjoyed building on our knowledge of OS maps by finding the meaning of symbols and are excited to use our knowledge when we explore Willesborough! Taking inspiration from our observational drawings of sticks and leaves, in art, we have designed 'nature typefaces' to represent words associated with the great outdoors.
Our Core Texts...