Welcome to Year 4
Samba

Britto
Bloom
Picasso
Year 4 Term 1 Topic Map
Year 4 Term 2 Topic Map
Term 2 was an exciting time in year four as we explored our topic of Let Battle Commence.
We started the term with an 'archaeological dig' on the playing field. Some Anglo-Saxon artefacts were discovered, including an amazing helmet! This was great inspiration for our writing in class. We followed this up by exploring the gruesome tale of Beowulf. We created our own monster, learnt how to write Kennings (a writing technique dating back to Anglo-Saxon times) and wrote our own battle scenes.
A highlight was our Anglo-Saxon problem-solving day where we made boats, jewellery, worked as a team and lit our own fires to try and experience some of the challenges an Anglo-Saxon child might have encountered.
We were lucky to have a visit from Mr Featherstone, a historian who brought Anglo-Saxon armour and weapons and talked to us about the lead up to the Battle of Hastings in 1066.
We got to visit the panto in the hall, cheering, booing and clapping to the story of Sleeping Beauty. We also took part in a 'Be Internet Legends' assembly to help us keep safe online.
Towards the end of term, we learnt Anglo-Saxon battle tactics, made swords and shields and made connections to recreate some of the Anglo-Saxon invasion techniques.
In our Science, we learnt about electrical circuits, building our own in class and then taking a special kit home to make light-up Christmas decorations with our grown-ups.
Year 4 Term 3 Topic Map
Year 4 Term 4 Topic Map
Year 4 Term 5 Topic Map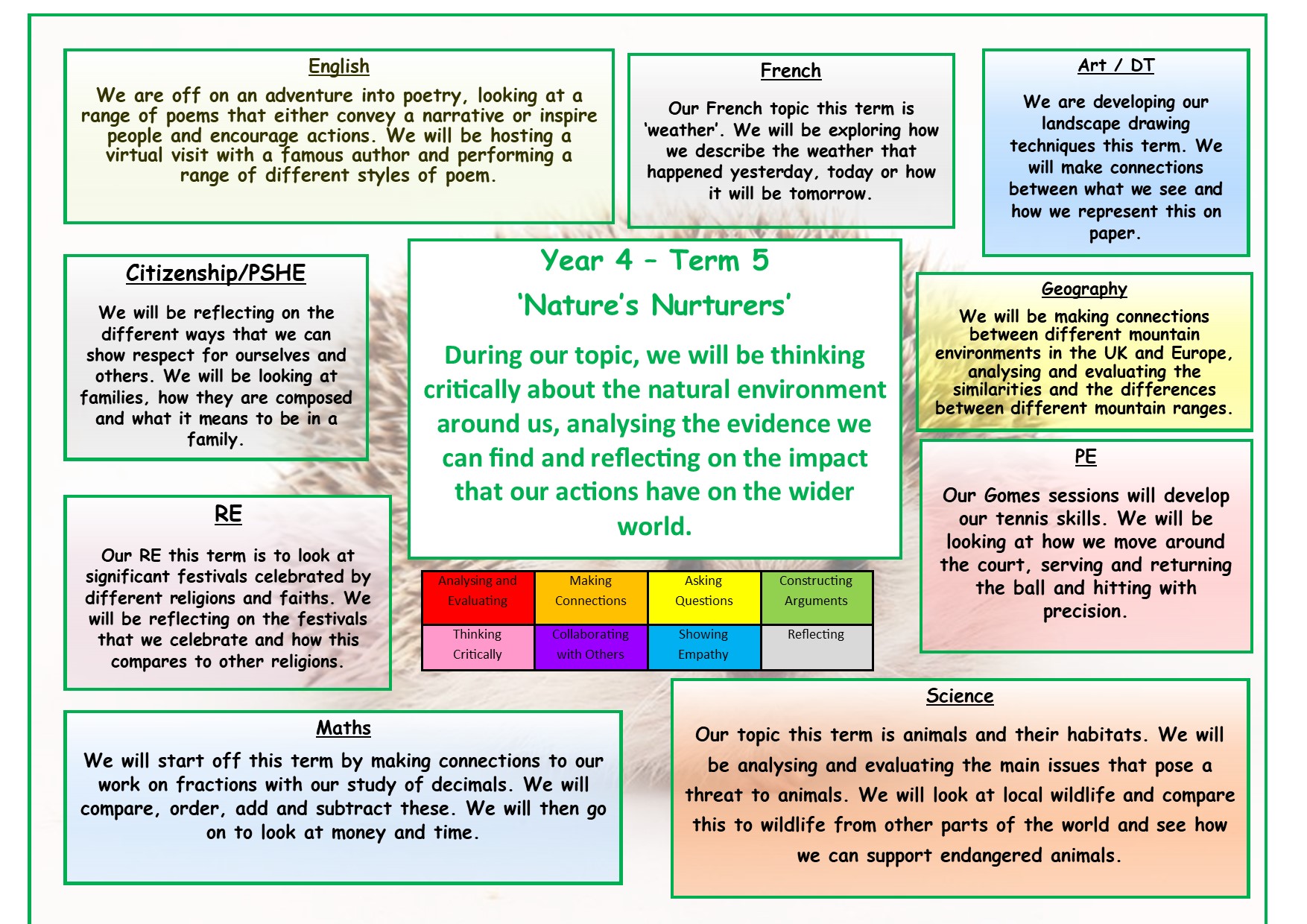 Year 4 Term 6 Topic Map