Newsletters
Mrs Rusbridge, Executive Headteacher of both schools, writes a joint school newsletter every week. Newsletters are sent out to parents every Friday by Jona Mchugh, the school's communication officer.
Parents receive additional letters and information regularly. These often relate to a year group or sporting event.
The school 'Events Leaflet' is sent out three times a year. This gives parents a long term overview of what is coming up.
JET, The Junior Event Team, send regular letters about events they are organising and the school promotes these in it's weekly letter.
Year group letters are sent out at the start of each term. A colourful topic map is provided so that parents can see what the children will be learning about.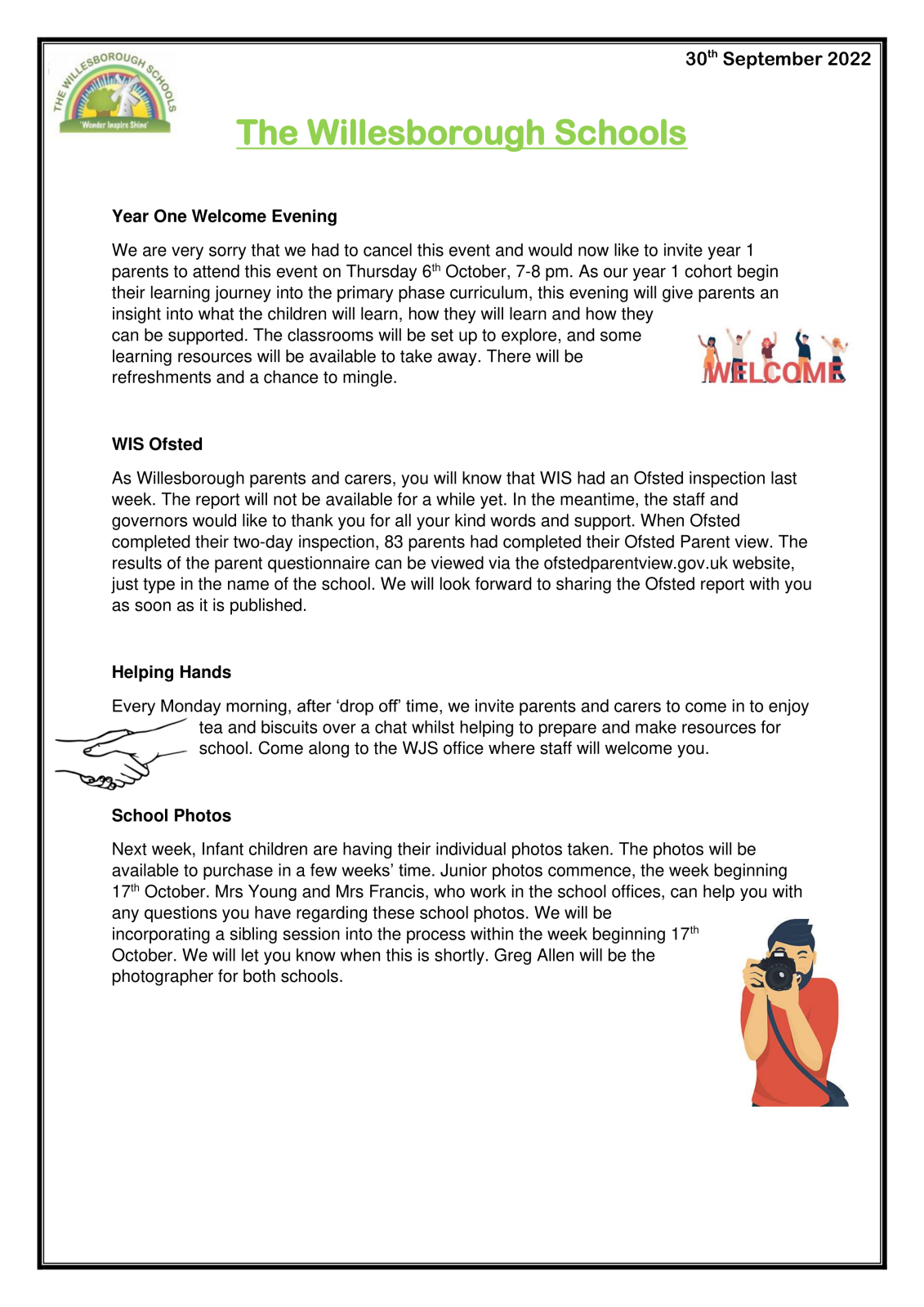 Previous Joint Newsletters
Newsletter 30th September 2022
Newsletter 23rd September 2022
Newsletter 16th September 2022