Enrichment
Our enrichment curriculum provides an additional opportunity for breadth and depth. It delivers a wealth of cultural capital experiences. Our Pupil Offer and Parent Offer documents are carefully planned and reviewed annually to meet the needs of our unique cohorts.
"It is the essential knowledge that pupils need to be educated citizens, introducing them to the best that has been thought and said and helping to engender an appreciation of human creativity and achievement". Ofsted 2019
Please click here to view our Parent Offer
Please click here to view our Pupil Offer
Art Workshops
Children in Years 3 to 5 were invited to participate in an art workshop. This was delivered by local artists who helped children to make baubles to be exhibited in the Carnival of the Baubles in Ashford town. Children worked together in small groups to create their masterpieces and some attended the carnival to showcase their creations within our community.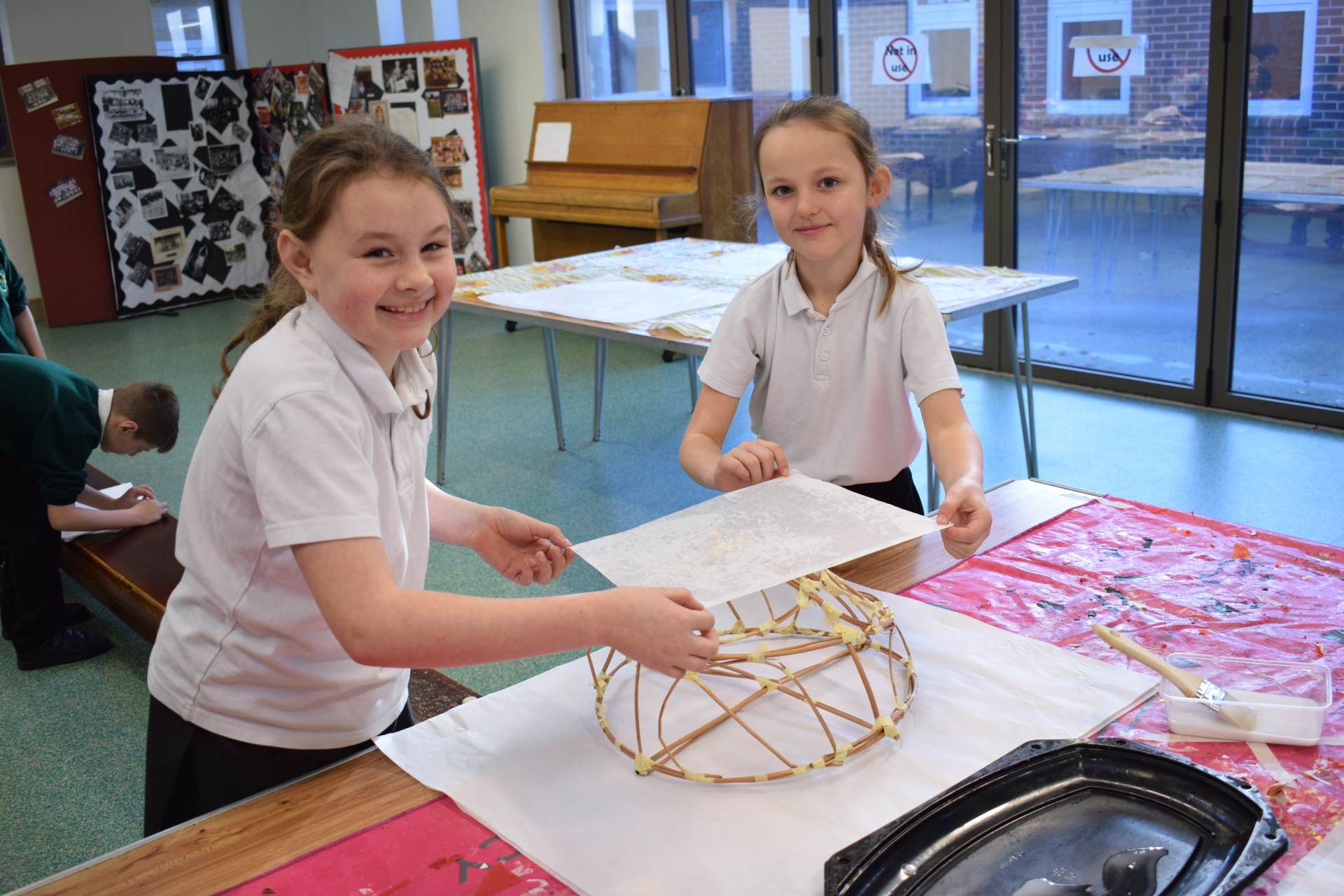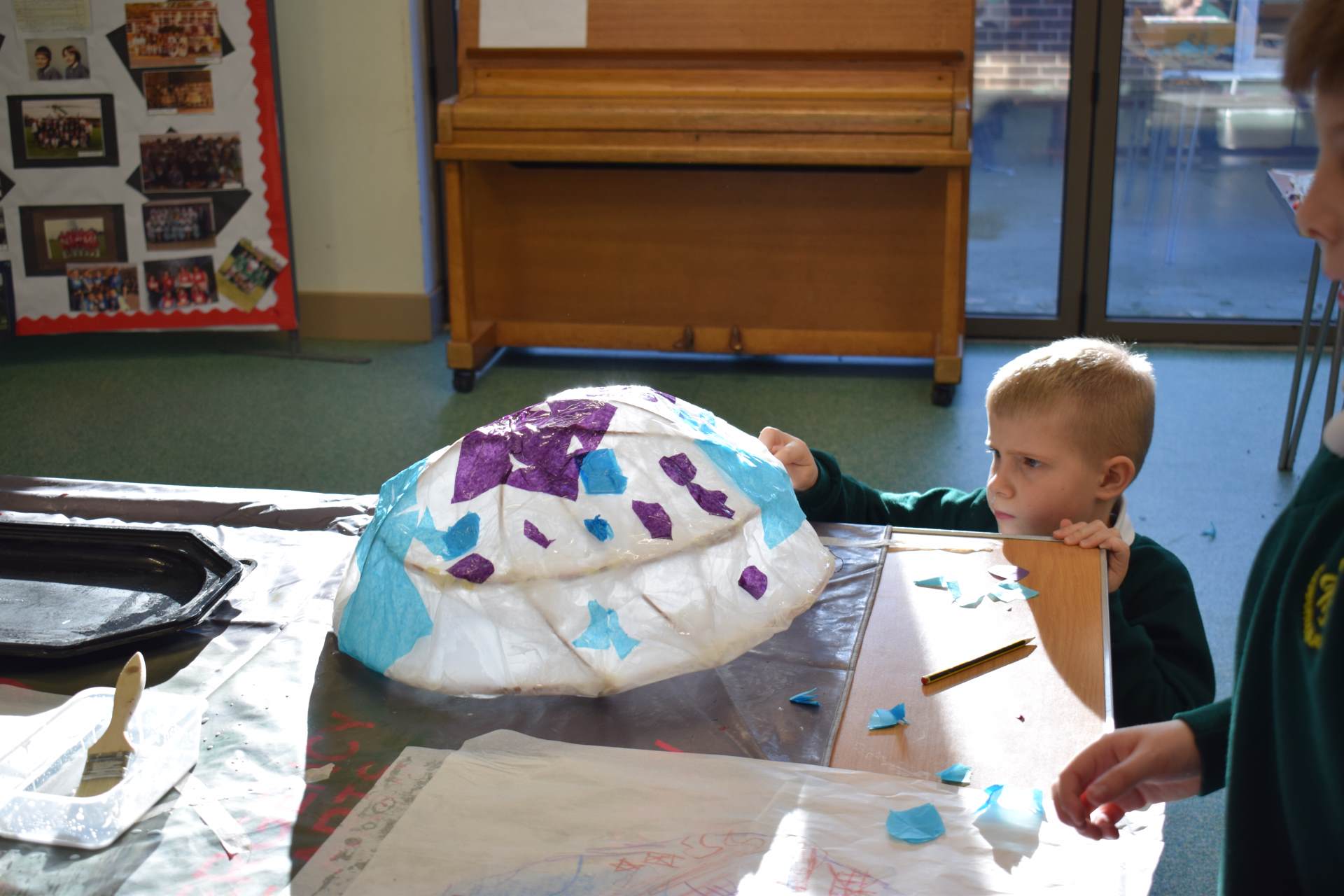 Visiting Pantomime
We were lucky enough to have a visiting pantomime come in to perform Aladdin. It was thoroughly enjoyed by all! Thank you to our wonderful JETs who helped to fund this.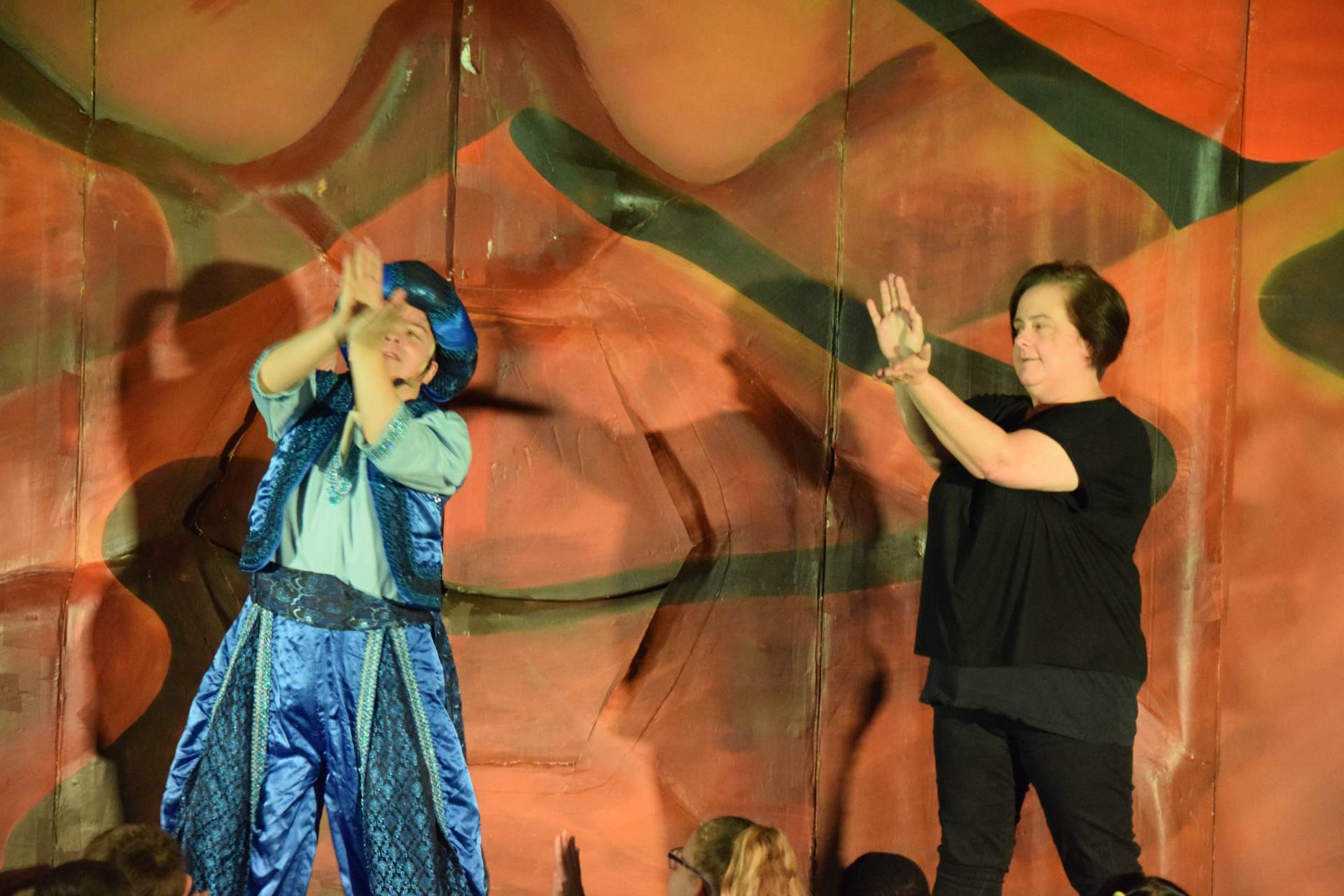 Christmas Carol Service
On Tuesday 17th December, we held our annual carol concert at St Mary's Church. Year 6 readers told us the Christmas story, we all sang carols, the choir performed and so did the handbells and glockenspiel groups. As always, it was a wonderful, musical event.
Unfortunately, we also had to say goodbye to Reverend John as he moves to a new parish in London. We wish him the best of luck on his new venture!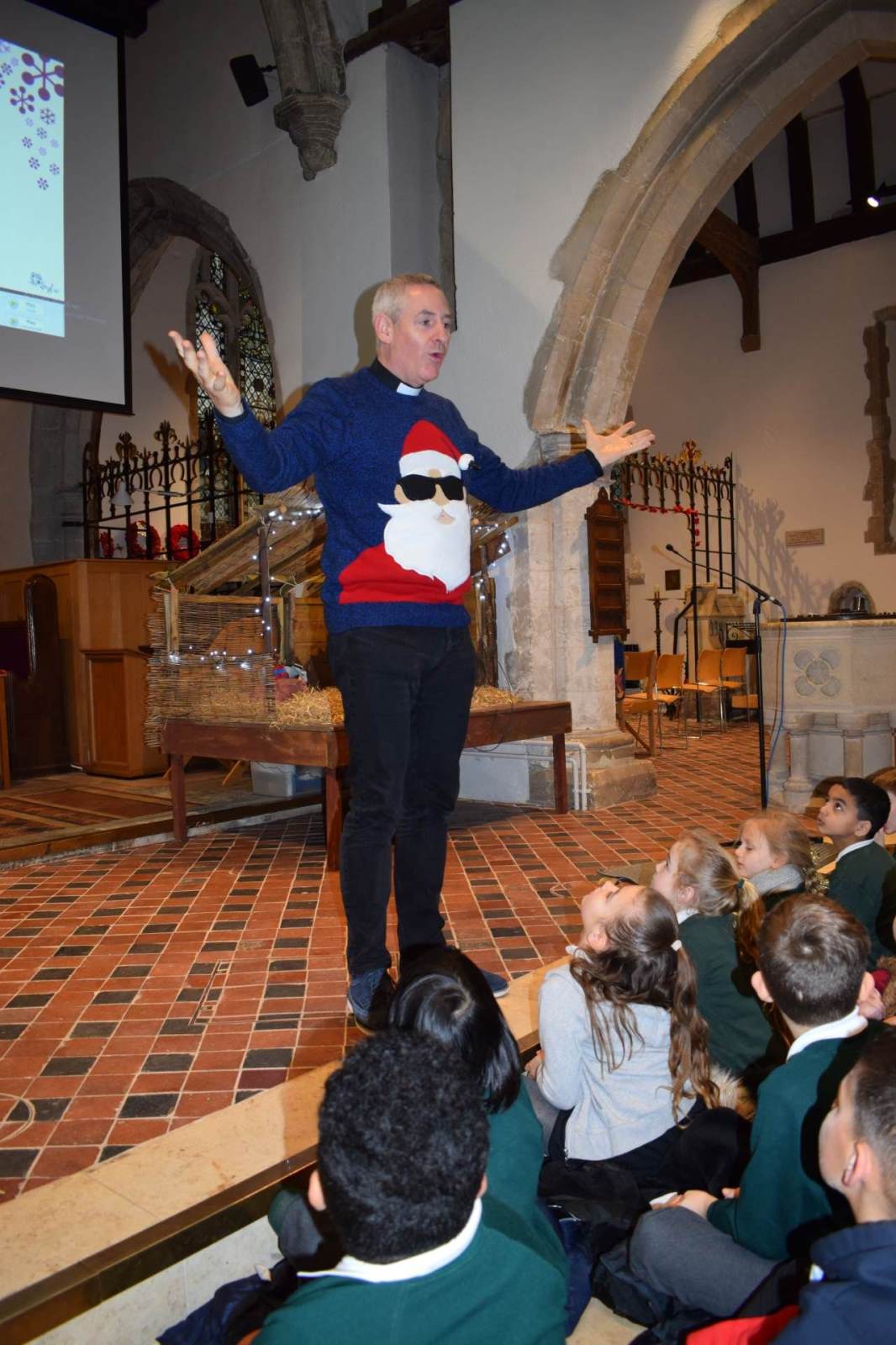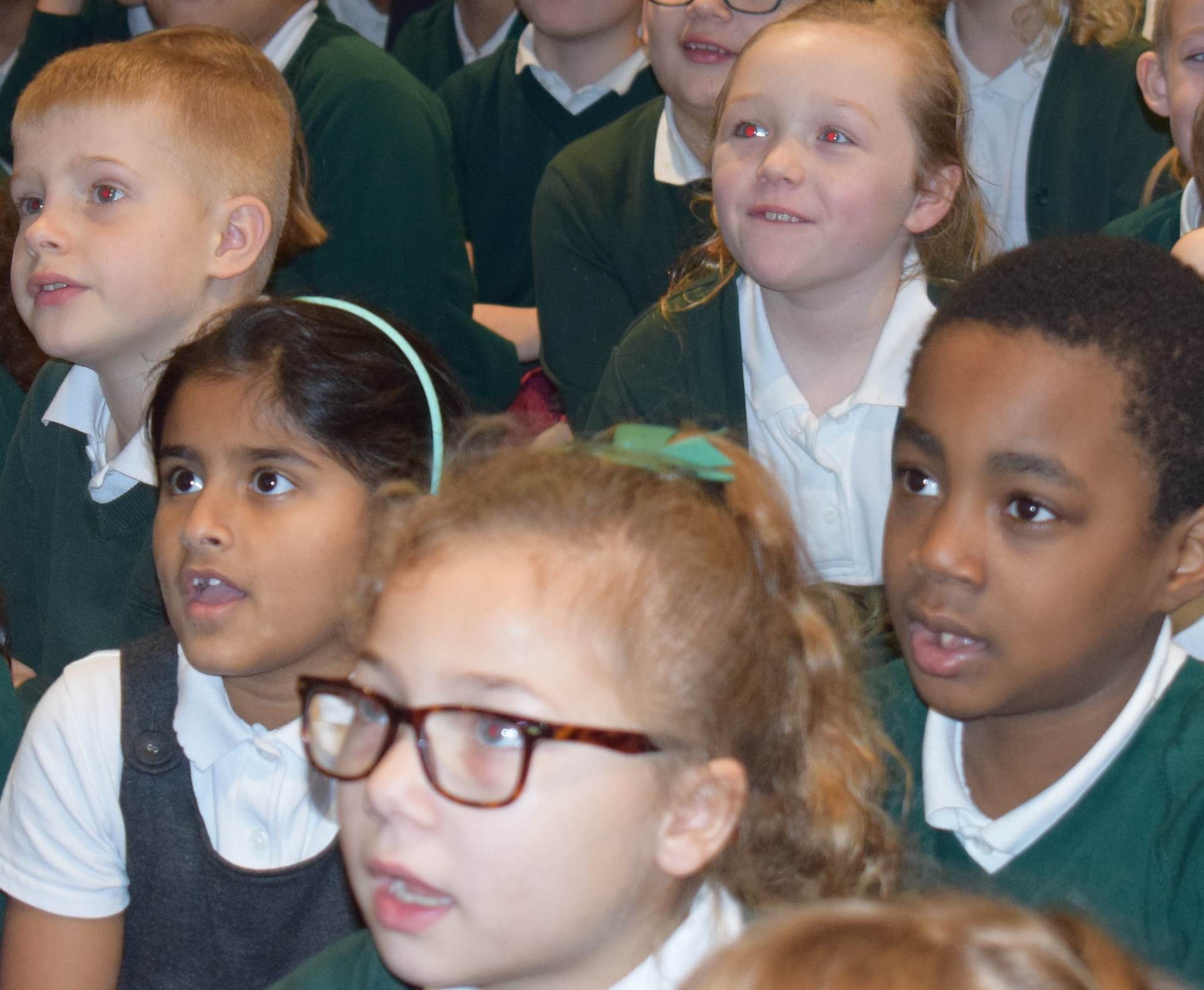 History Week
Week beginning 14th October
This week we are very excited to announce The Willesborough Schools' History week! We have dived into the past and found out about school life at Willesborough many years ago! We have investigated a range of sources (artefacts, books and photographs) to see how much our school has changed.
Every class experienced a day in the life of a Victorian child. Some children enjoyed sitting in rows whilst others found it hard to spend a whole day without technology!
We enjoyed a range of assemblies where different people spoke about their time at Willesborough. Fran, one of our grandparents, told the story of her 99 year old friend who attended our school.She shared her fond memories and helped us to understand how school was different in the early 1930s. Mr Bennett also told us his story of being a pupil at Willesborough Junior School. Once taught by Mr McIntosh and now a colleague!
We all visited the photo exhibition and looked at photos of children that used to come to our school and noticed how much things have changed!
At the end of the week, over 150 ex-pupils from far and wide enjoyed coming back to school for our special reunion event!
Here are a few photos of our excellent History week...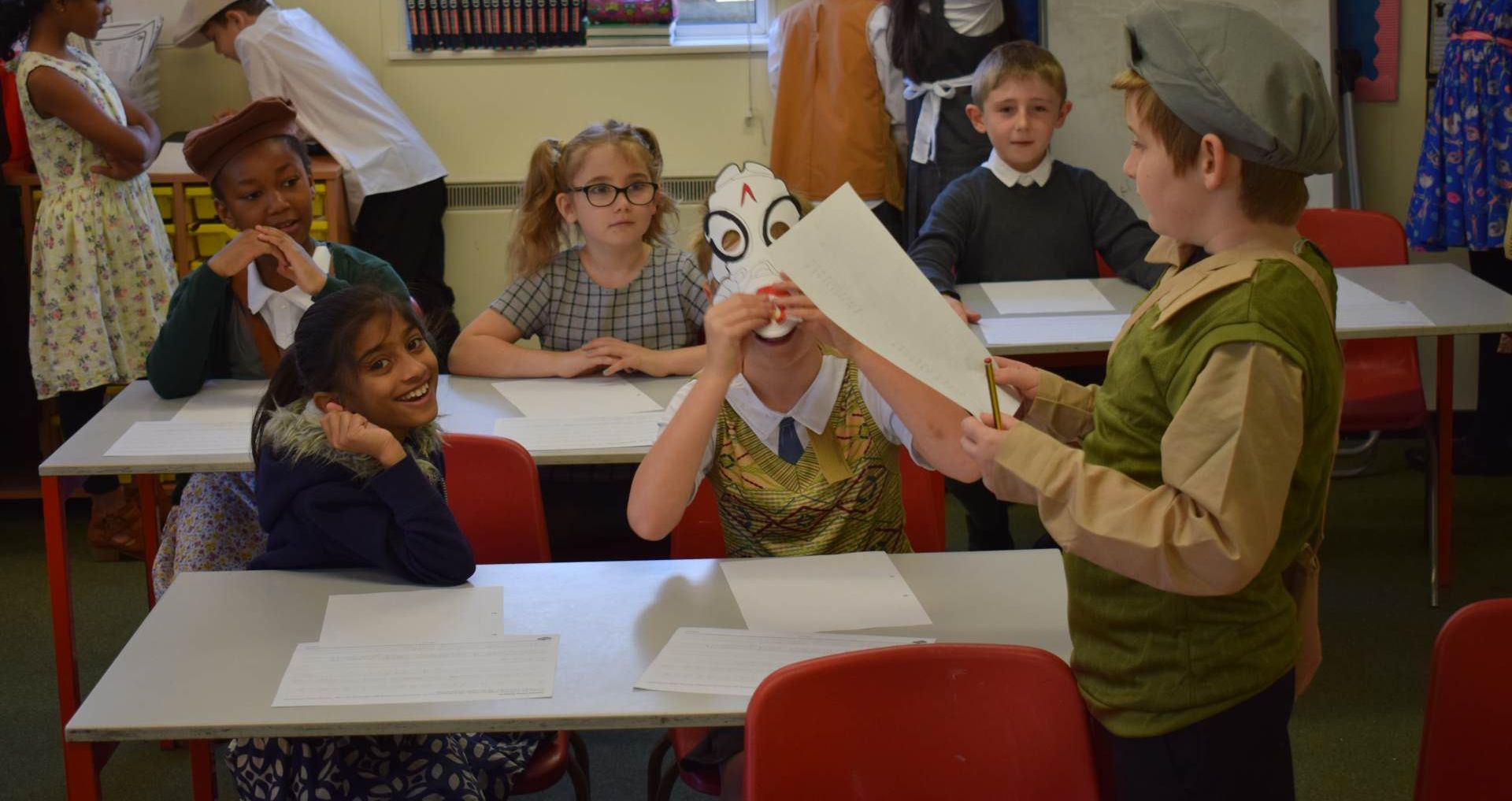 Author Visit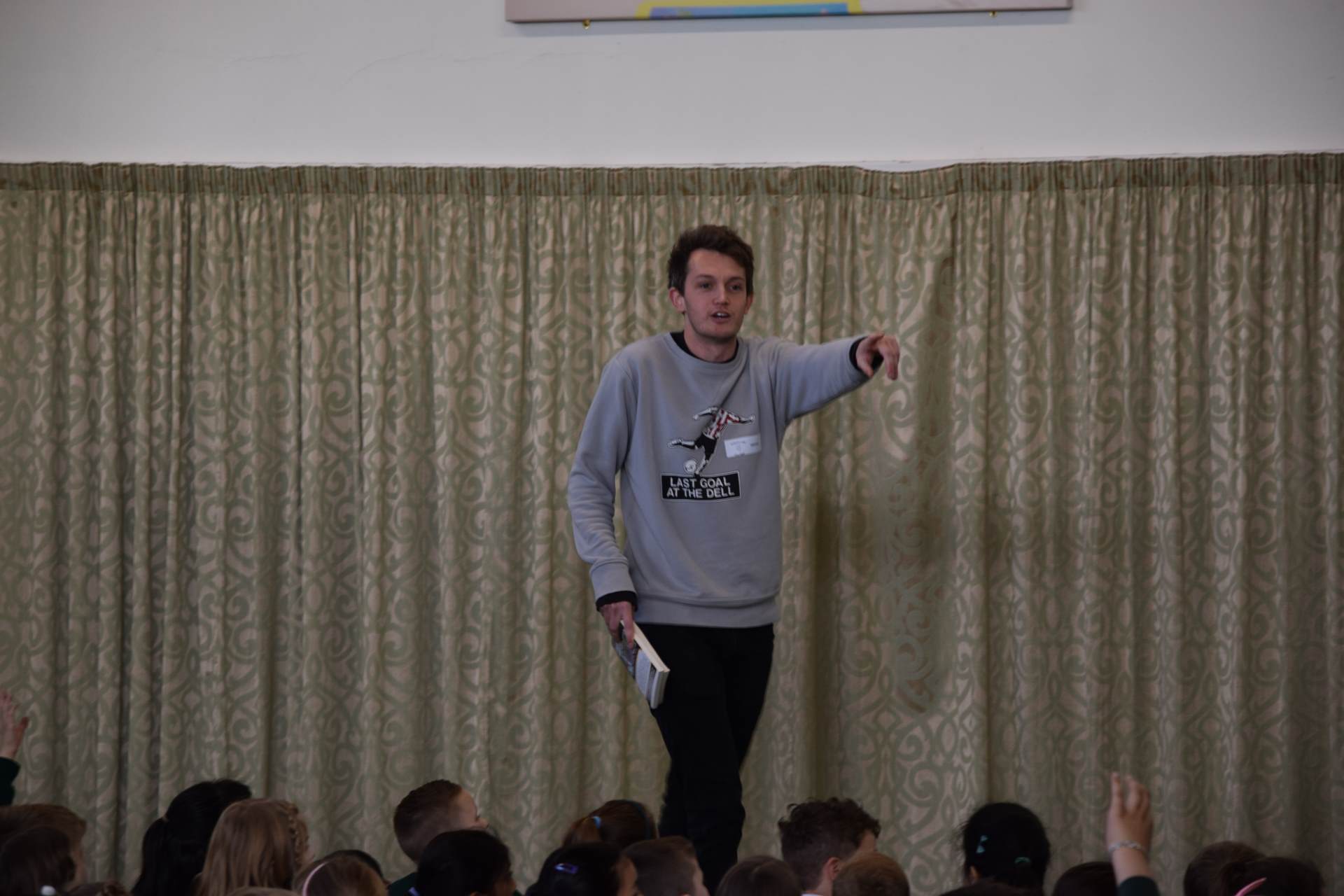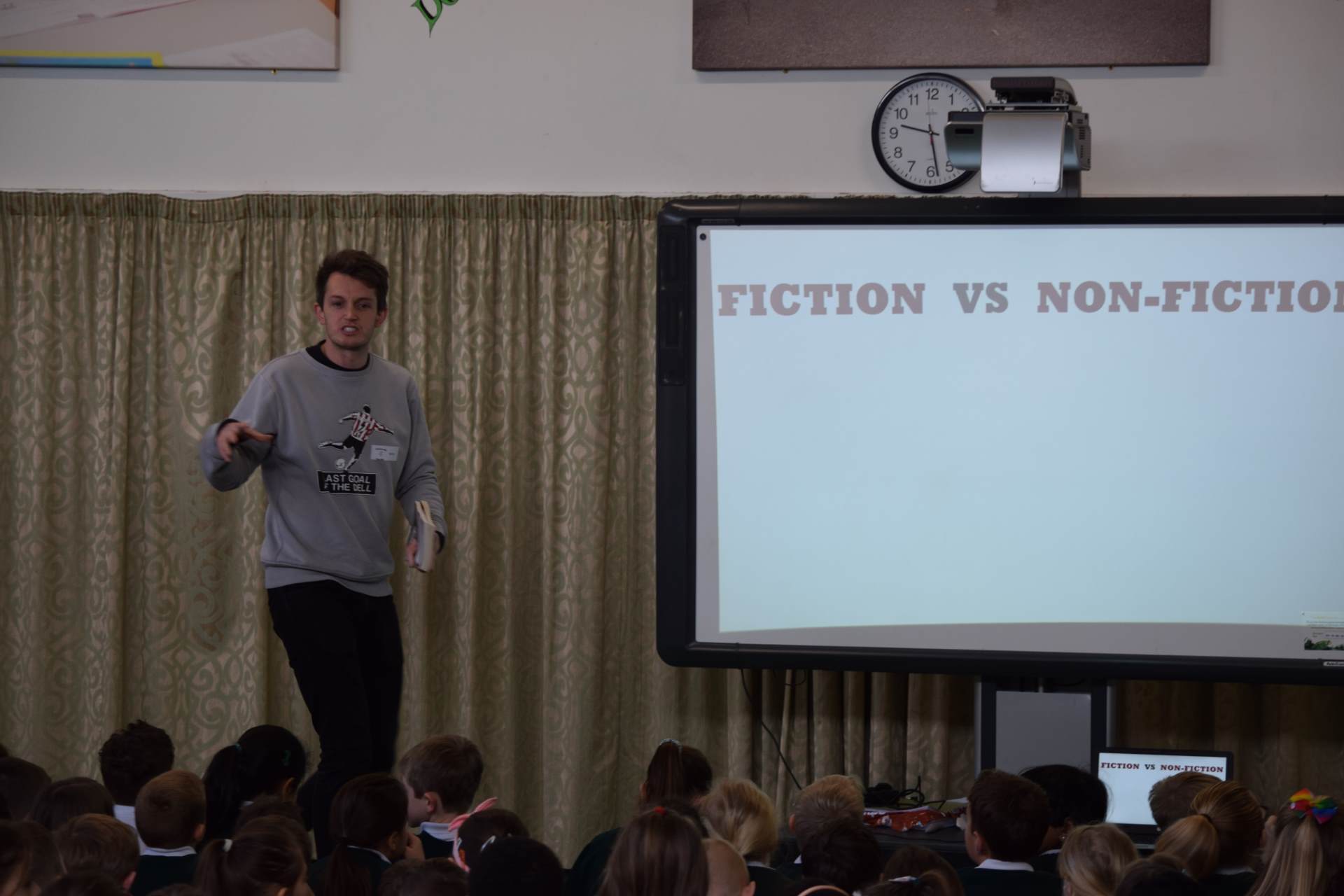 Magician Visit
Year 5 Secondary Taster Session
Some of our Year 5 children were invited to take part in a secondary taster session at The Norton Knatchbull. The children took part in: a music lesson where they made their own music using their body as a percussion instrument; a science lesson where they were measuring the electric properties of fruit and vegetables using a volt meter; and a Spanish lesson, playing games which focused on the numbers 1-10. Everyone thoroughly enjoyed the day and got a taste of the exciting experiences to look forward to at secondary school.