{SECTION_MENU}
Enrichment
Learning does not just take place in the classroom and during the school day. We strive to deliver a unique, creative, broad and enriching learning experience to all of our children.
Since September, our children have enjoyed a range of special visitors, workshops and events.
This term we are looking forward to:
Mexican celebrations, an insight into Harry Potter's World, a visit from some exotic animals with Zoo Lab, some virtual reality history workshops.
Out of school activities to be shared with families include:;
A Chinese wellbeing workshop, a yoga workshop, a valentines activity breakfast and a book week activity breakfast.
Author Visit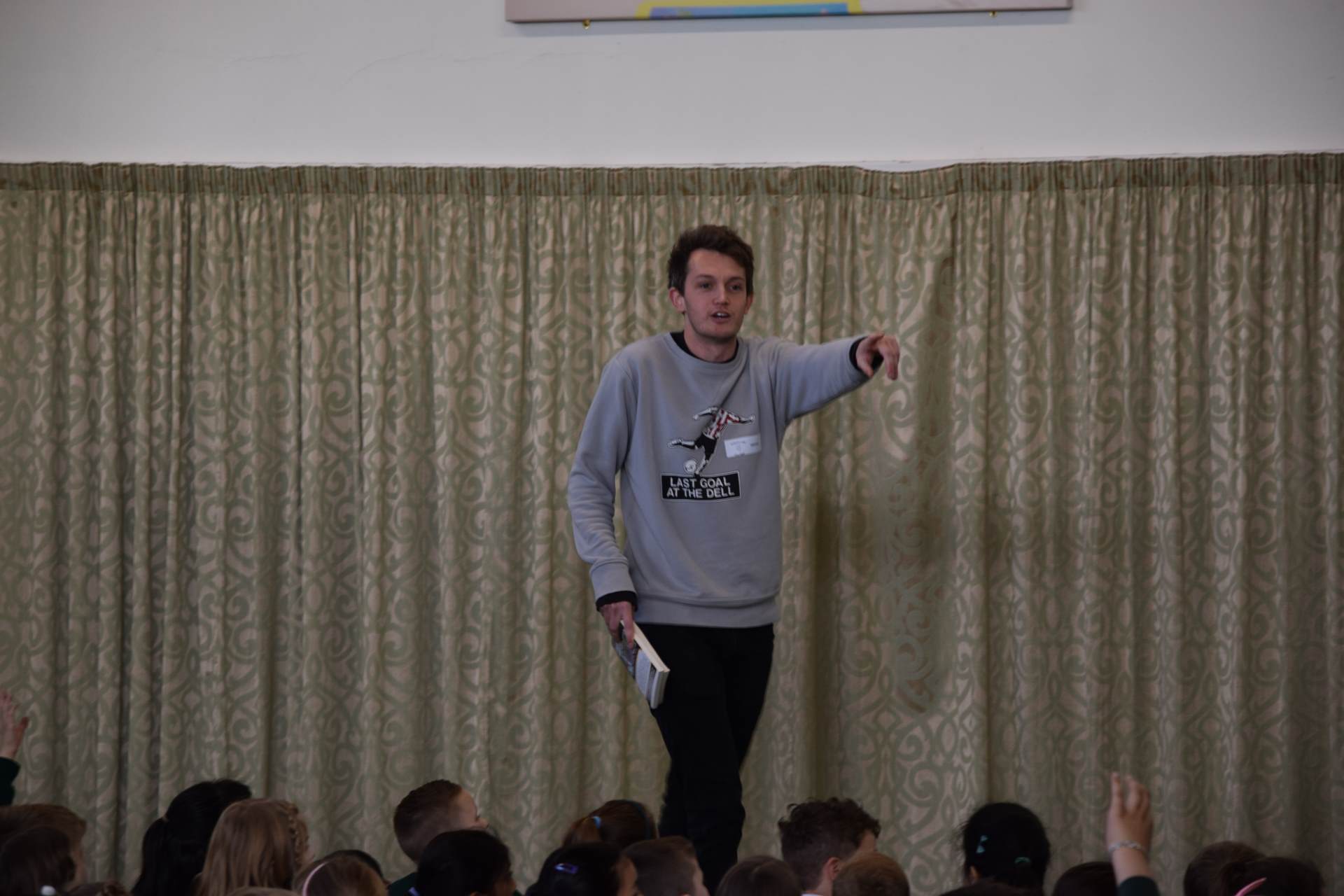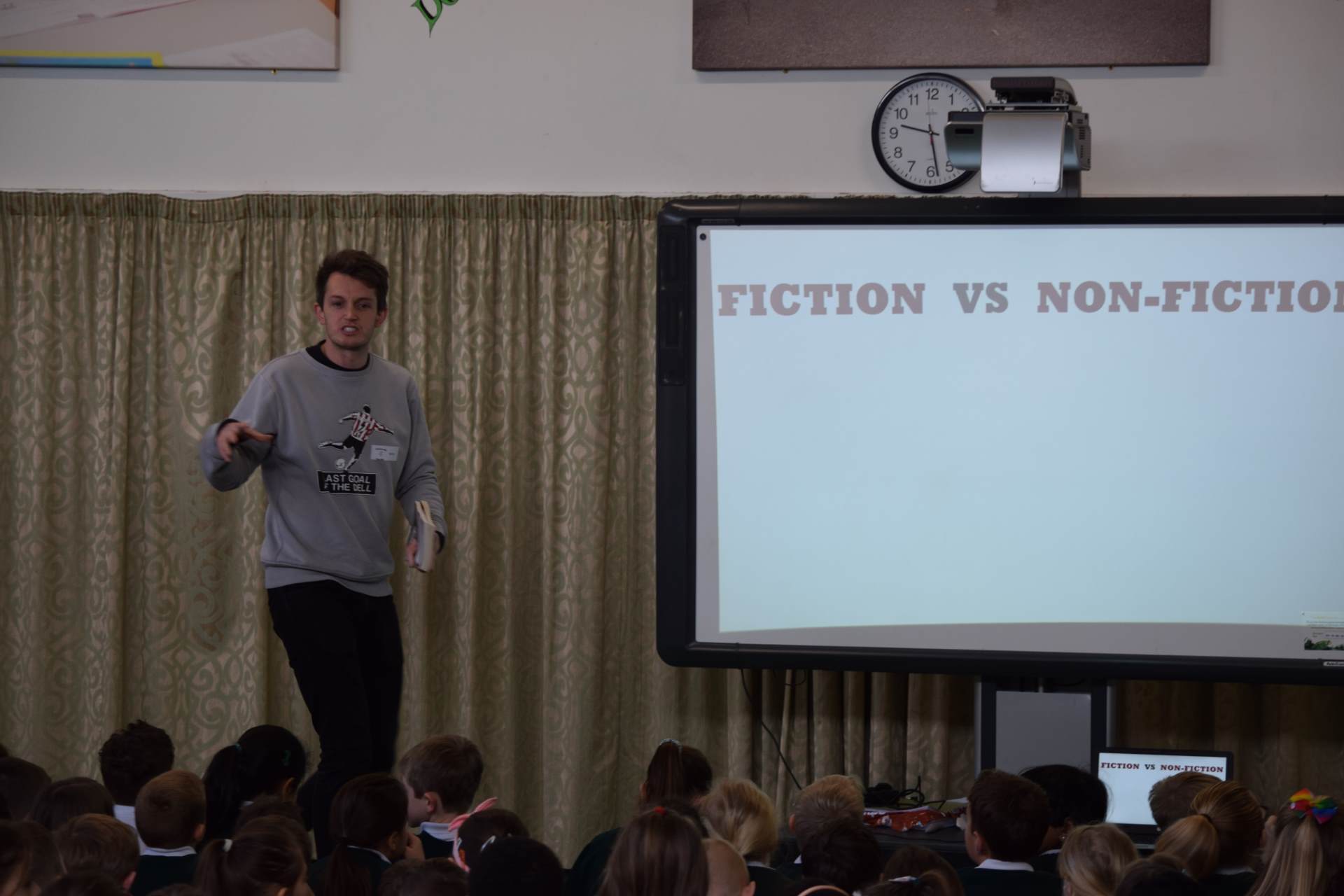 Magician Visit
Year 5 Secondary Taster Session
Some of our Year 5 children were invited to take part in a secondary taster session at The Norton Knatchbull. The children took part in: a music lesson where they made their own music using their body as a percussion instrument; a science lesson where they were measuring the electric properties of fruit and vegetables using a volt meter; and a Spanish lesson, playing games which focused on the numbers 1-10. Everyone thoroughly enjoyed the day and got a taste of the exciting experiences to look forward to at secondary school.