Sports Funding
Every school receives an annual sports premium from the government. The aim of this funding is to improve PE and sports programs offered by schools. The money allocated to each school is 'ring fenced', this means it cannot be spent on anything else. Schools must spend their funding on improving their PE provision. Ofsted report on how the school has spent its funding and the impact this has had on raising standards in sport. Schools are required to publish how their funding has been used along with details of the breadth of the sports curriculum offered by the school.
Our Key Stage Two Extra Curricular Provision is shown below:
Lunchtime Sports Coaching

After School Football Club

After School Netball Club

After School Cricket Club

Enrichment Sporting Days

Dance Workshops

Orienteering Workshops
PE FUNDING PLAN FOR ACADEMIC YEAR 2017/18
Total Premium: £16,453
Total Spent: £16,434.77
Inter Sports Competitions
Each academic year we enter a variety of inter school sporting events and competitions, giving children in all year groups the opportunity to participate in both competitive and recreational sport. We have recently been very successful in many of these competitions, coming first in Football and competing well in Sportshall Athletics, Cross Country, netball and many more.
Please keep checking out our website for information about the fabulous activities we take part in, and see photographs of the children enjoying Sport and PE.
Ashford & District Netball League
Every year WJS enter the Ashford & District Netball League which runs from April through to July. Last year we entered two mixed teams of boys and girls into the leagues and 'Willesborough Tornadoes' achieved 2nd place. This league is for year five and six children. Netball clubs in school are for all age groups are run throughout the year.
Indoor Sportshall athletics
In November, WJS entered a year five and six 'Sportshall Athletics' team of ten boys and ten girls. At this event each competitor is required to enter two track events and two field events including:
Standing long jump

Standing triple jump

Speed bounce

Vertical jump

Foam javelin throw

Chest push
In the previous two years, WJS have come 2nd out of twenty four teams. The children have been commended on their enthusiasm and team spirit. In preparation for this event there are training sessions at school where pupils can come and have a go at each event, make their choices and train before the competition. This event will take place in May for year three and four children.
Cross Country
Cross country running club happens on a Friday lunchtime and is run by Mrs Kelsey. This club is to prepare pupils for the Ashford & District Cross Country competitions and the Kent Cross County Games that takes place in November each year. This is always a popular event with children and parents from WJS attending. Individual children's achievements have been very impressive.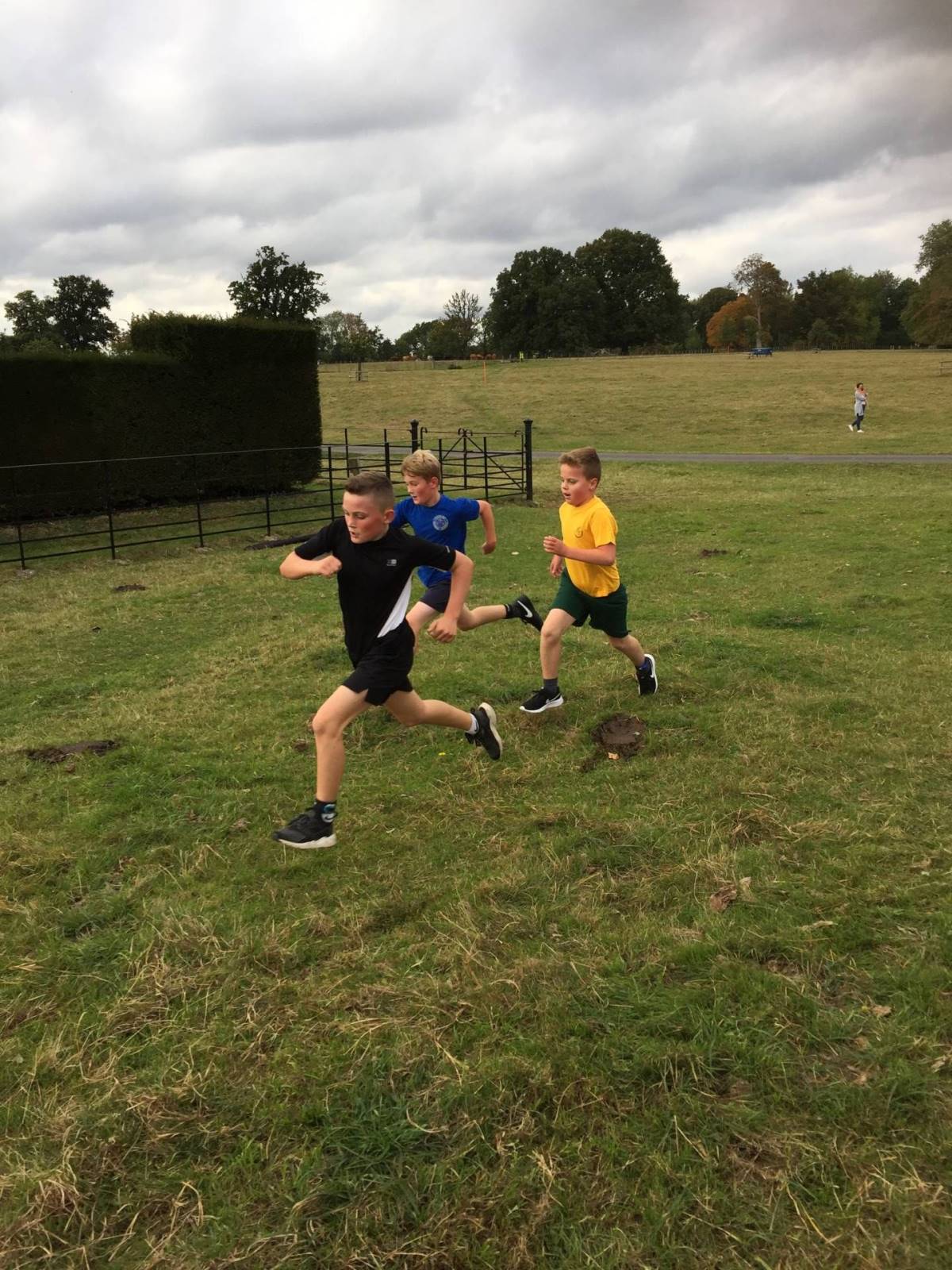 Key stage two sporting curriculum coverage