Welcome to year 5
Year 5 is a challenging and exciting year as children move into the upper school and have more opportunities than ever before. It is an important year which prepares them for Year 6, so we expect children to work hard and make the most of the experiences on offer. We also go on lots of educational trips to enhance our learning in school and the renowned PGL towards the end of Year Five.
MEET THE TEAM
We are explorers and adventurers this year – we will show that hard work and determination really can change the world! The children will be learning all about their namesake at the beginning of the term.
Bly – Mrs Carrott with Mrs Brown
Captain Cook – Miss Potter with Mrs Hughes
Marco Polo – Mr Hollamby with Mrs Deacon, Mrs Gravesande and Mrs Wigens
Darwin – Miss Tonkin with Miss Hanson and Mrs Townsend
HOME LEARNING
Weekly home learning tasks intended to support and consolidate classwork, will be set.
Home learning will be given on a Thursday and collected the following Tuesday. Each week, your child will be given:
| | |
| --- | --- |
| Spellings | These need to be learnt by heart. |
| Maths | A maths task to complete in their maths homework book. |
| Topic | Please select one activity from the Topic grid to complete each week in their Topic homework books. |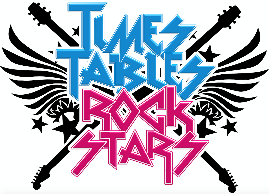 In addition, the national curriculum expectation is that the children will know all of their multiplication and division facts up to 12 x 12 by the end of year four. In order to fully access the year five maths curriculum, it is important that this expectation has been met, and therefore we place high emphasis on the brilliant 'Times Table Rockstars.' Children should be using this resource for at least 15 minutes each week to assist with this.
Our book battle will also be continuing this year so please remember to read 4 x 20 minutes (at least) per week! We want classes in Year 5 to be earning the trophy and the extra break!
REMINDERS
To help them maintain this good start, children may bring a healthy snack of fresh fruit or vegetable, which they can eat during the morning break. In addition, we encourage children to also bring a bottle of water from which they may drink in the classroom (no flavoured water, squash for juice please).
PE is a really important part of the curriculum, therefore please ensure that your child has their PE kit in school at all times. This includes shorts, t-shirt, plimsolls and tracksuit trousers all named please. Earrings need to be taken out for PE. Year five have PE and Games on Tuesday and Wednesday, however please ensure your child always has their kit in school.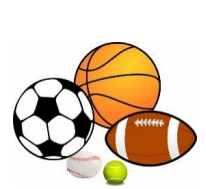 The children do not need to bring their own pencil cases to school. All stationery will be provided.
Please ensure all of your children's clothing/items brought into school are named.
FAREWELL THOUGHT
The team and I are so excited for the year ahead and here to ensure the transition into upper key stage two is a smooth one. If, for whatever reason there is something you would like to discuss, please do not hesitate to talk one of us. In the first instance, do try to talk to your child's class teacher to answer/solve any questions you may have. If you have any year group enquiries, please do not hesitate to contact myself, Ms Potter. As Year 5 team leader, I am looking forward to getting to know and working with you all this year. We are looking forward to a FANTASTIC year FIVE.
Year 5 Topic Map Term 1
Trip to Mote Park
On Tuesday 2nd October, Year 5 went on their very first trip together as a year group! Our trip was to bring together our learning of Orienteering in PE, map reading in Geography and Pencil technique in Art! The children had a fantastic day taking part in the orienteering course at Mote Park and with some help from Mr Hollamby, most groups managed to get round to the check points they needed to! Whilst some of us were orienteering, the other groups were sketching the landscape focusing on proportion and shading! We all had a wonderful day out and the children really enjoyed themselves and luckily the weather was extremely kind to us! Hooray!
Citizenship Day
Our focus for Citizenship in term one was: savings; budgeting and thinking about careers. The children spent the morning thinking about 'Needs V Musts', similarities and differences which provoked some wonderful discussions in our classes. The children were then put into groups and had a budget to spend for a month, thinking about what they had learnt! The children approached this very maturely and spent their budget well! In the afternoon, we invited parents to come in and talk to the children about their careers. The children loved this, especially playing with some of the equipment.
Science Day
Today the children were given a variety of different materials to create their own parachute which could deliver a 'dragon egg' safely to the ground without it smashing or cracking! The children looked at variables and how to make their investigation a fair test thinking about air-resistance. The children worked incredibly hard all day to create successful (mostly) parachutes with only a few broken eggs! Well done!
Year 5 Topic Map Term 2
English trip to the Graveyard
The children took a short trip to the Graveyard to inspire their setting descriptions in English - thankfully the weather was glorious!
We spent some time wondering around the graveyard using our five senses and sketching interesting features. The children had a fantastic time and their setting descriptions were fantastic!
Year 5 Topic Map Term 3
Port Lympne Visit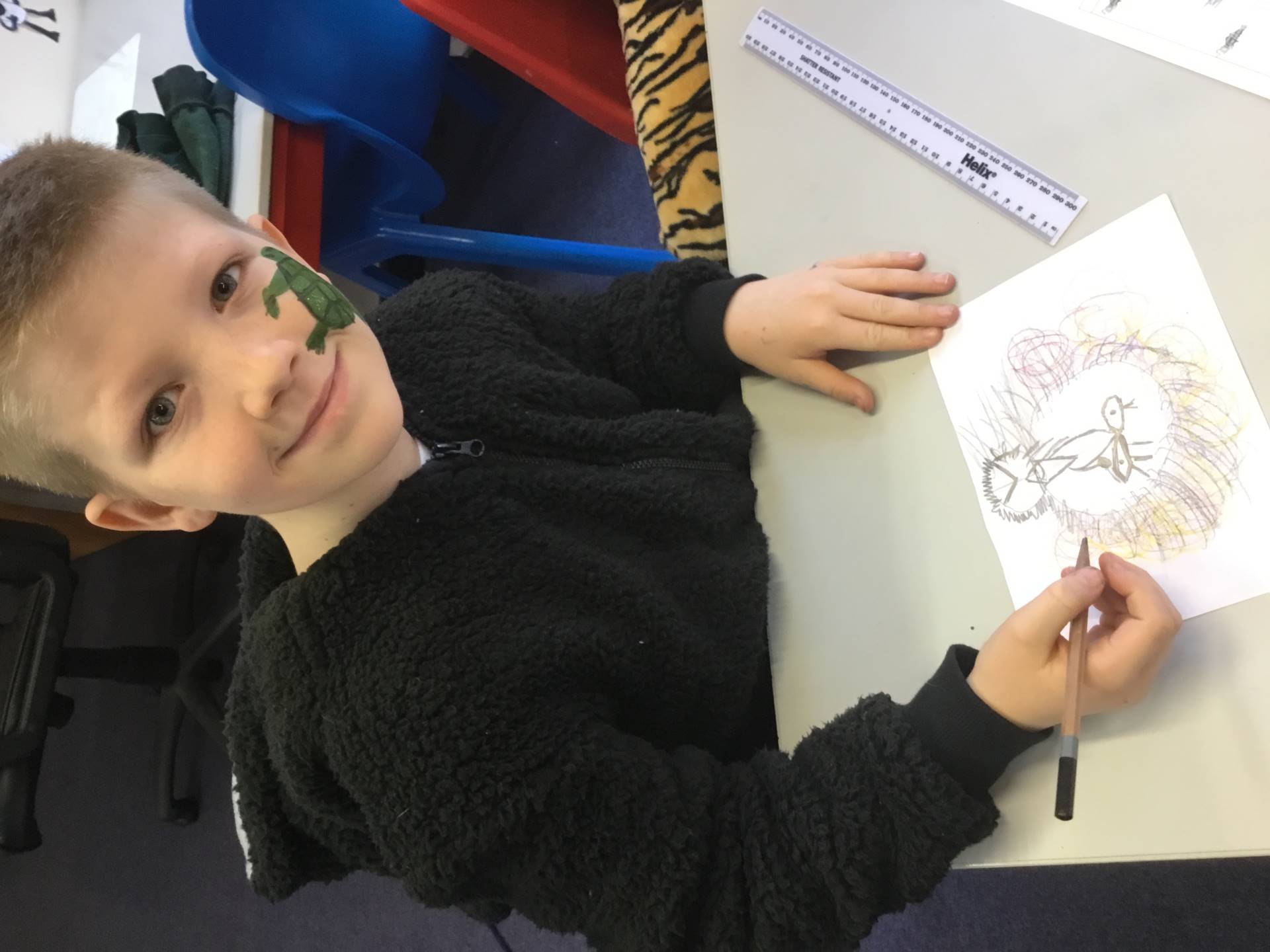 Port Lympne Leaflets Made by Children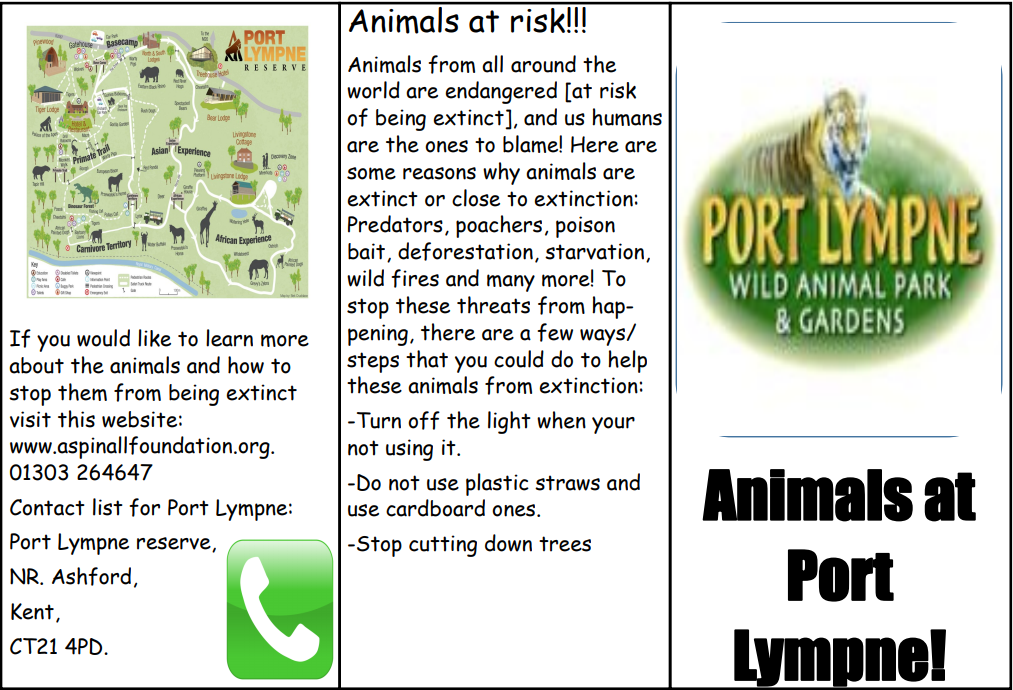 Letter from The Aspinall Foundation
Year 5 Survival Week
Year 5 braved the rain and wind to take part in our very own survival week! The teachers planned a variety of difference activities for the children to take part in!
We had:
Fire making and keeping warm

Den Building

Making clean water

A nature scavenger hunt
As well as this, we took part in some team building games on Thursday including Jungle First Aid and the Jungle Assault course.
The children had a fantastic week and really loved getting outside with nature, especially getting muddy.
All the teachers were really proud at how well the children behaved during survival week and cannot wait to read their survival guides which they will be creating this week.
Year 5 NSPCC Number Day
Yea
r 5 Topic Map Term 4
Year 5 Topic Map Term 6
PGL Week 2019
29th April:
PGL:
Students arrive at PGL , have some food and get ready for their first activity. Everyone is super excited.
Swattenden:
A fantastic start to the week as some of the Year 5 children adventured to Swattenden Centre, receiving some unforgettable learning experiences. When we got there each child was offered a great variety of activities: zip-line, leap of faith, archery and raft building, (followed by sailing said rafts!).
Congratulations to all children on a fabulous day of bonding, overcoming fears, trying new things and generally having fun. You certainly put the school values to the test. Well done year 5, we are very proud of you!
30th April:
PGL:
All children settled and slept well! They've had breakfast and are now half way through their first activity. Its a sunny day and everyone is happy to be here.
Pizza Express:
What a day! The children arrived at Pizza Express to make their very own Margherita Pizza. Each child had the opportunity to learn about the history of pizza before creating and eating their very own – delizioso!​
Planetarium Visit
Year 5 were luckily enough to receive a visit from the Planetarium to learn a bit more about Space! We spoke about the different constellations in the sky and learnt some facts about the planets - we were even able to share some of our own facts, which impressed Jarvis. As it has been fifty years since the moon landing, we had a look at some footage from the day, which helped write our non-chronological reports on the moon later than week! A great start to term 6.