Welcome New Year Three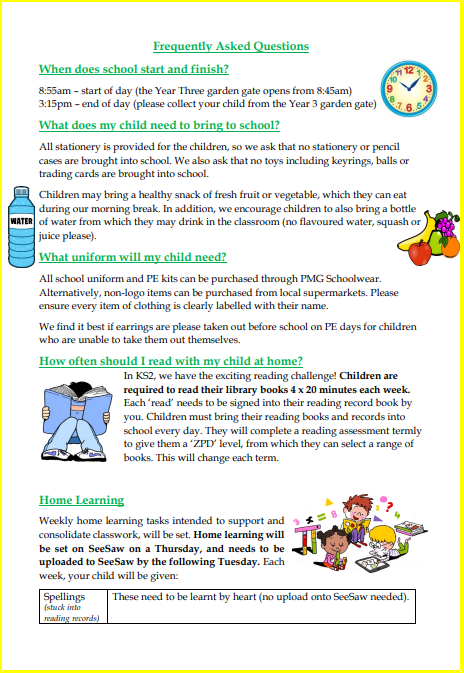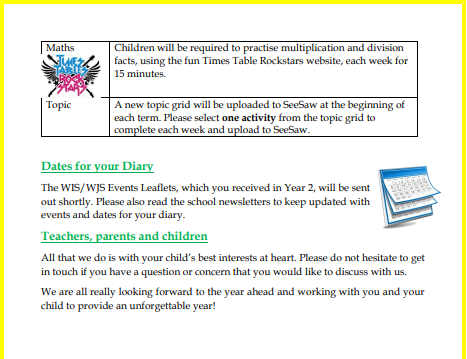 'Learning Tomorrow' Year Three Visits and Activities – Thursday 30th June, 3.30 – 4.30 pm
Come to WJS to enjoy a range of fun activities with your child in the school hall. Have a go at some Year Three learning challenges and look around the classrooms.
Parent/Teacher Meetings – 11th July, 1 – 5 pm
This is an opportunity for you to have a formal meeting with your child's current teacher and their new teacher, together. You will receive a letter nearer the time, inviting you to make an appointment.
Acceptance of your School Place
We hope that by now many of you have returned the acceptance of your child's school place. If you have not already done this we ask that you can as soon as possible. If you are delivering your acceptance by hand to the school office we ask that you also bring along your child's birth certificate with a copy of a utility bill as proof of address. We are required by law to ask for these documents.